What is PBIS?
Staff, parents, and students work together to achieve optimum student behavior at school, with the eventual goal that this behavior will become second nature and extend into all aspects of a student's life.
The PBIS program is based upon the philosophy that by recognizing the POSITIVE contributions of every student, a natural reduction in disruptive behaviors follows. This creates positive and appropriate learning environments that are conducive to the education of all students.
PBIS expectations will be school-wide and implemented Pre-K through 12th grades. Clear behavior expectations will be taught in all school settings. Students following the appropriate expectations will be recognized in a variety of ways. For those not meeting behavior expectations, reflection time and reteaching will be used.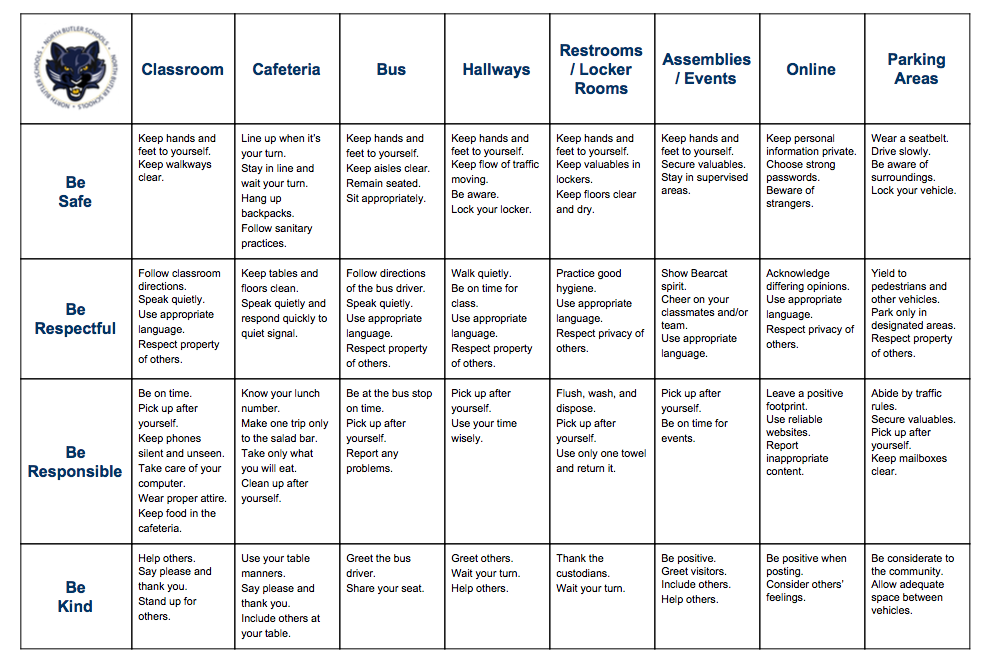 This is an exciting venture for all of us at NB! We look forward to working together as staff, students, families and community to create a safe social culture with consistent expectations that encourage positive educational and individual growth.